Teemoboard
M-3 Plus Teemo 38'' Longboard- Electric Skateboard with Wireless Remote‎ " OLED
Parameter details
Cruising Range: 
Powerful Samsung:     
4.0Ah Battery:9 to 11.2 miles (14-18km)
Panasonic 6.4 Ah

Samsung battery 7.0AH:12.5-14 miles(20.5-22.5 km)
Samsung40T 8.0AH:15.5-22 miles (25-35 km)
Speed Mode
1.Slow mode/ Beginners : 11 MPH (18 km/h) max
2.Medium mode / Intermediate : 18 MPH (30 km/h) max
3.Quick mode / Pro : 23.8 MPH (40km/h) max
The maximum Climb Angle is 30 °
Skateboard Deck
Material: 8-Layers Maple
Maximum load: 330 pounds (150 kg)
The recommended Rider weight should be under 264 pounds (120 kg)
Front wheel
Bearing: German FAG bearing, the best bearing in the world.
Material: PU solid tire
Size:36x9.4inches (92x24cm)
Avoid skateboarding on bumpy roads and sharp rocks
Motor
Type: 90mm (3.54inch) diameter hub motor x 2 
Rated motor power: Dual motor each 250W
PU type: PU on the motor is replacement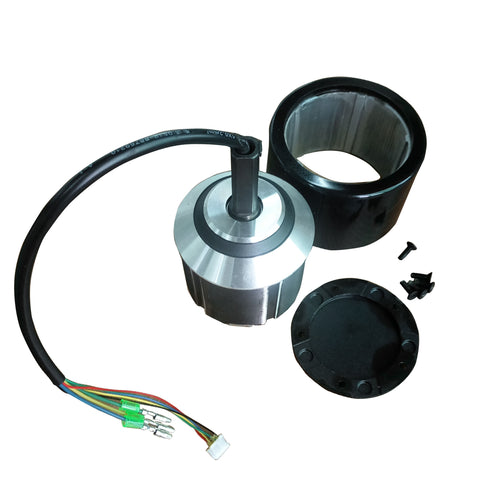 ESC
Fast mode: 40 km/h
Middle mode: 30 km/h
Slow mode: 18 km/h
Stronger signal
Powerful and smooth when it accelerates and brakes
Charging time
2.5 to 6 hours our
Battery cover and ESC cover
Material: aluminum alloy
Adapters and chargers
Input: 100-240v 2.5a
Wireless remote control
Capacity: 200 mah
Battery type: lithium battery
Charging time: 0.5 hours
Type: 2.4G rf technology
The board moves with the remote, whether or not there is anything. So when you come down the board, you should turn off the remote to avoid injuries and accidents
Entire skateboard
Net weight: 16.09lb (7.3kg)
Size: 38x9.44x4.92 inches (970x 240x 125mm)
Waterproof grade
Teemo boards have been strictly waterproofed before they leave the factory, but once they start to be used,  maintained or swapping batteries, the water resistance of the circuit boards will be reduced.
Do not ride on wet or icy roads. Riding on wet or icy roads is dangerous potentially causing a loss of traction or control.
Package 
Size: 39.37x12.59x7.48 inches (1000x320 x190 mm)
Gross weight: 22.04 pounds (10kg)
Package contents: 
1 x electric skateboard
1 x adapter and charger
1 x remote wireless control
1 x T wrench tools for routine maintenance
Amazing build quality, amazing product
I wouldnt expect a product this good if it were double the price, well worth the shipping time, this is an absolutely incredible board. It even works well on rough roads such as the ones in the city I live. The Board is fast, responsive to the control, and very maneuverable, probably about 3-4 meter turning circle.